Dr. Gary Reimers
Senior Pastor
Gary Reimers was raised in a Christian home and trusted Christ as Savior at an early age. He committed himself to preach the gospel while in high school and after graduation enrolled at Bob Jones University to prepare for pastoral ministry. After completing seminary training, Gary and his wife, Jan, moved to Dover, N.H., in 1983 to plant Heritage Baptist Church. Fifteen years later the church had built a beautiful new facility and had reached over 200 in attendance.
The Lord then burdened Pastor Reimers with a desire to help prepare young men for the ministry. He returned to Greenville in the fall of 1998 to join the seminary faculty at BJU, teaching courses in expository preaching and theology.
In January 2002, Pastor Reimers directed the planting of Cornerstone Baptist Church in Greenville and became the founding pastor. He has written a book on worship titled The Glory Due His Name as well as several articles for Christian magazines. His travels include opportunities to teach and preach in many foreign countries; he also leads summer tours to the Holy Land (Israel and Jordan) and Journeys of Paul tours (Turkey, Greece and Rome).
Gary and Jan have three daughters and two grandchildren.
Chris Lynch
Assistant Pastor
Having been raised at The Wilds Christian Camp in North Carolina, Chris has been actively involved in ministry since childhood. He accepted Christ as his Savior at the age of five and developed a burden for youth ministry as a young man. After graduating from Bob Jones University with a degree in Youth Ministries, Chris and his wife, Laura, joined the Cornerstone church family in 2007 and began serving on the youth leadership team. During that time he also completed a Masters degree in Church History from Bob Jones Seminary. His ministry at Cornerstone expanded to include oversight of the annual children's summer Bible Club ministry in addition to serving as a part-time intern in 2010 and 2011.
On June 26, 2011, Cornerstone called Chris to the position of full-time assistant pastor. He shares in the daily oversight and work of the ministry with a particular focus on the Scriptural edification of the church family at large. Chris also oversees the use and development of our facilities, and he and Laura participate in the leadership of our Teen Ministry.
Chris and his wife, Laura, have been married since 2008. They have 2 children: Patrick and Kinley.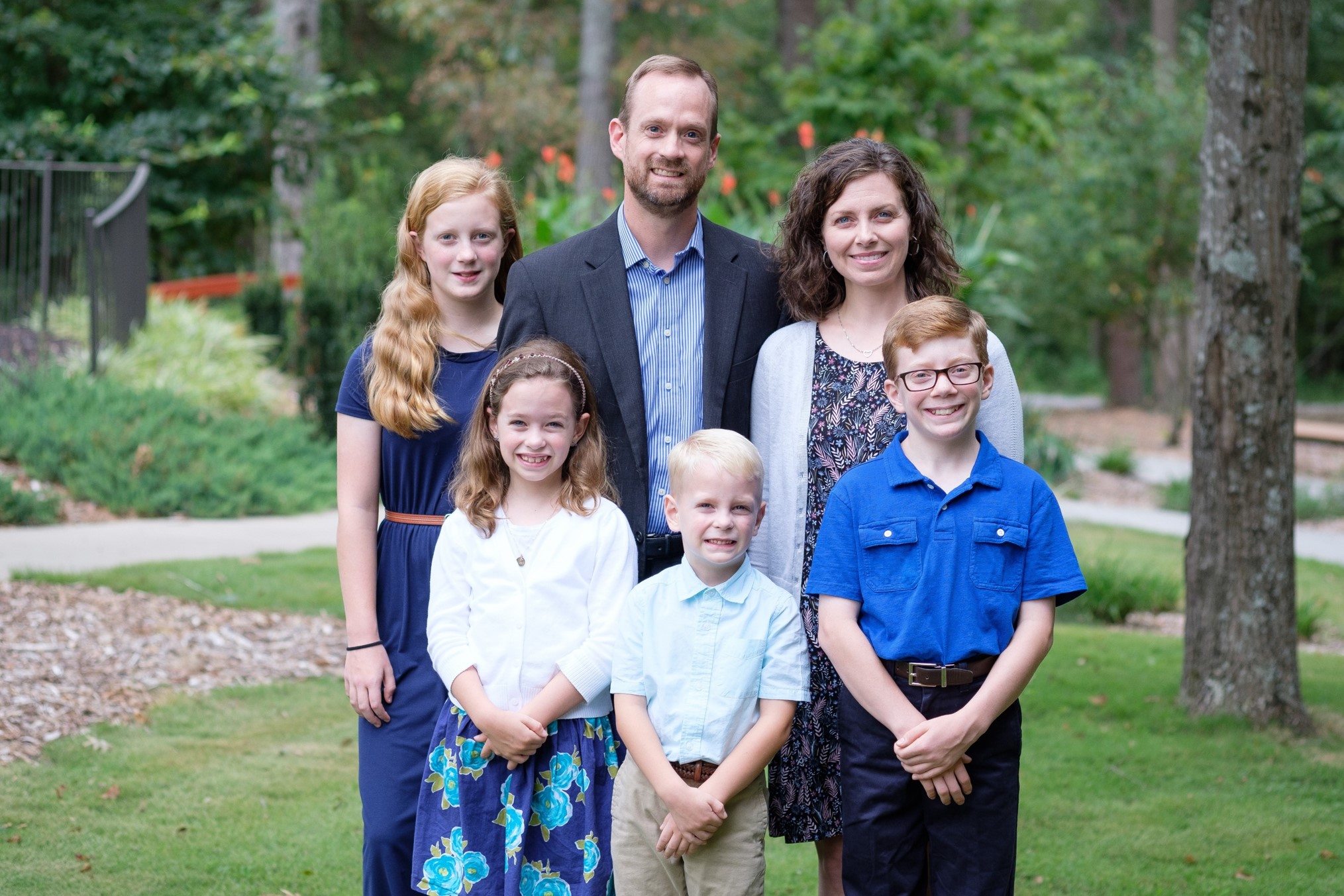 Brian Hoffman
Assistant Pastor
Brian grew up in a Christian home in the state of Wisconsin. Through the preaching at the local church he attended, the Lord showed him his need for Christ and at six years old, he turned from his sin and placed his faith in Christ alone for salvation.
After graduating from Bible college in 2002, he spent the next seven years ministering at a local church in Dublin, Ireland. There he assisted the pastor by directing the music ministry, leading the youth group, and serving as the principal of the Christian school.
In 2012, God began to work in Brian's heart about pursuing pastoral ministry. He and his family moved to Greenville, South Carolina to receive more training; Brian completed a Masters in Theology from Bob Jones University in 2016.
On October 1, 2017, Cornerstone called Brian to the position of full-time assistant pastor. He oversees the nursery and children's ministries.
Brian and his wife, Kate, have been married since 2004. They have 4 children: Leah, Scott, Emma, and Sean.