On a Wednesday evening in January 2002, several families met to discuss the possibility of starting a new church. They agreed that there was a need for a church in the southeast corner of Greenville that would obey God's Word in featuring God-honoring worship, expository preaching that applies to real life, and a warm, family atmosphere.
After spending time in prayer, they decided to begin Cornerstone Baptist Church. The first service took place the following Sunday in a conference room at the Crown Plaza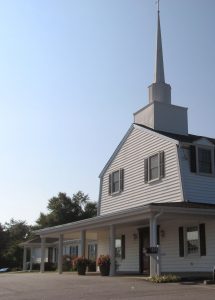 Hotel on Roper Mountain Road. Over the next six months, attendance gradually increased, prompting a move to a larger room in the Embassy Suites Hotel on Verdae Boulevard. At the charter service in June, sixty-seven people joined as members, adopting the church constitution and officially calling Dr. Gary Reimers to be pastor.
At that point, the search for a permanent location began. After months of investigating numerous possibilities, the Lord provided our current location on Pelham Road. Much of the building was in "move-in" condition when services began there in July 2003. Expansion and renovation projects, however, began almost immediately.
In the decade following the move to the Pelham Road location, God graciously grew the Cornerstone family both spiritually and numerically. The growing need for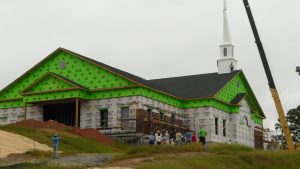 classroom, worship, and fellowship space to fulfill our mission led the church leadership to begin exploring further facility expansion in 2009. After prayerfully considering several properties nearby, the Lord made it clear that expansion at the current site was the wisest option. Renovations of the original building and construction of a new auditorium began in late 2009 and were completed by the fall of 2010. The new building was dedicated on January 10, 2011.
Since that time, the Lord has continued to grow our church family. As we grow, ministry opportunities in worship, evangelism, and discipleship also continue to expand.