Women's Ministry
The goal of our ladies ministry is to encourage personal spiritual growth, develop edifying relationships, and enable active service.
Titus Two Women – 2nd Tuesday of the month (September-May)
The heart of our women's ministries is the monthly (September thru May) Titus Two Women fellowship. Following the pattern of Titus 2:3-5, ladies of all ages enjoy refreshments and uplifting discussion focused on how the principles of God's Word and the shared wisdom of life experiences equip each woman to fulfill her God-given role in the home or workplace.
Contact: Jan Reimers (janetlreimers@yahoo.com)
Chosen Widows
Since widows walk an especially difficult path, we love and encourage each of these dear ladies at a luncheon every other month as a way to understand and offer support by others who are walking the same path. If you are a widow, join us! You understand the emotional, physical and spiritual support you need to effectively walk the path the Lord ordained for you, and we would love to welcome you to experience sweet fellowship and support in this season.
Contacts: Carolyn Voth (cwvoth@bellsouth.net) and Susan Keith (dandskeith@yahoo.com)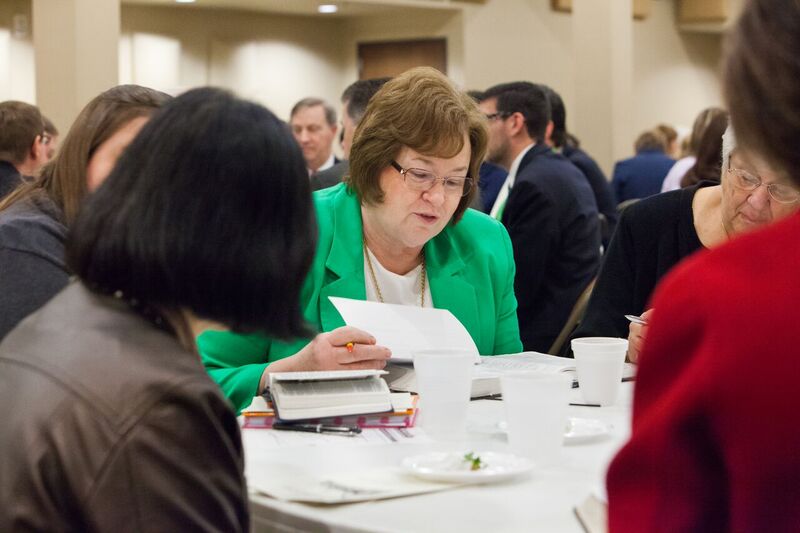 Weekly Bible Studies – Spring and Fall
Ladies Bible Studies are small groups that meet in homes for 6-8 weeks each fall and spring. Each group fosters meaningful relationships and discussion through studying a book related to issues that women face. Groups meet in the mornings or evenings on Tuesdays or Thursdays in multiple homes throughout the Greenville area. Past studies include War of Words by Paul Tripp, Choosing Forgiveness by Nancy Leigh DeMoss, and The Heart of a Woman Who Prays by Elizabeth George.
Contact: Ruth Templeton (ruthtempleton@ymail.com)
Women's Retreat – Every 4th Year
Alternating between Church and Men's Retreats, our women enjoy a weekend at The Wilds of North Carolina every fourth year. All women and girls are welcomed for a packed weekend with multiple sessions by a special speaker, fun activities and hikes, and good food and fellowship.
Contact: Jan Reimers (janetlreimers@yahoo.com)
Annual Ladies Event
Every summer, all Cornerstone ladies and their guests are invited to a ladies event hosted at a local venue for an evening of conversation, laughter, delicious food, and a practical and encouraging message from a special speaker. This is a highlight for our ladies each year!
Contact: Christie Larkins (larkins.tc@gmail.com )
Take them a meal
Take them a Meal, a regular service opportunity, connects church family who have had recent surgeries or life changes with ladies from our church who are willing to take them a meal.
Contact: Deanna Brammer (jebrammer@yahoo.com)